Allenton Ferry and Pennington Ferry were the first neighborhoods built when Uwharrie Point was developed in the early '90s. Impeccably maintained through the years, these marvelous homes look out upon the #5, #6 and #7 fairways. Many homesites in Allenton and Pennington Ferry are lakefront. These neighborhoods contain 87 homesites with 52 completed homes which range from .25 to 1 acre in size.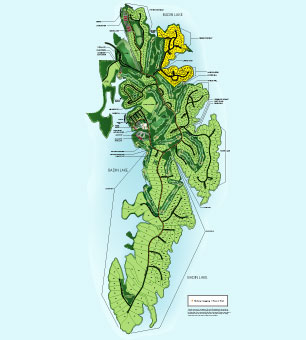 Join Our Mailing List
Stay abreast of what's available at Old North State. We promise not to sell your information.
Join Now
Map of Old North State
Download a PDF map of all neighborhoods

Visit Old North State