As a leader in the golfing industry, McConnell Golf offers the best private club experience in the Carolinas through unmatched championship golf and unparalleled facilities and amenities. With the numerous membership opportunities and continual enhancements, McConnell Golf strives to tailor its clubs to the enthusiasts and take a principal step forward in all they do. Best of all, with just one membership at Old North State Club, you enjoy access to all McConnell Golf properties from the mountains to the coast.
Click here for the Top Ten reasons to belong to a McConnell Golf Property.

McConnell Golf opens its doors to invite you in to share in its highest service and quality of standards in all that they do. We thank you in advance for thinking of McConnell Golf as your home for private club membership. If you would like more information or a tour, please contact McConnell Golf at:
McConnell Golf
400 Donald Ross Drive
Raleigh, NC 27610
(919)231-5501
www.mcconnellgolf.com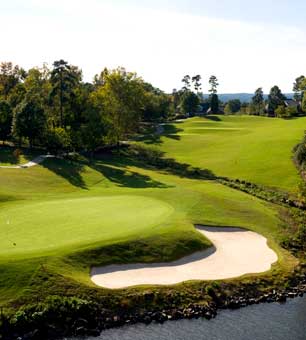 Join Our Mailing List
Stay abreast of what's available at Old North State at Uwharrie Point. We promise not to sell your information.
Join Now
Map of Old North State
Download a PDF map of all neighborhoods

Visit Old North State