As you travel through the Porters Glen neighborhood located in the central, east side of the peninsula, you will notice that the homesites are larger in size than those in the previously mentioned neighborhoods. Porters Glen is comprised of 52 homesites 37 with completed homes ranging from nearly an acre to 2.5 acres in size.
All homesites in Porters Glen, with the exception of one, are either lakefront or adjacent to the #11 or #12 fairways. With only nine homes built on the 25 homesites in Yadkin Falls, there are endless possibilities to build a home adjacent to the #11 or #12 fairways. On the opposite side, Long Cove features seven lakefront home sites including 2 completed homes with views of the #12 fairway.

Available Properties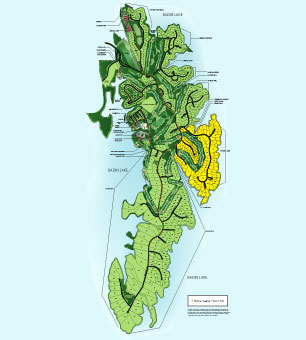 Join Our Mailing List
Stay abreast of what's available at Old North State. We promise not to sell your information.
Join Now
Map of Old North State
Download a PDF map of all neighborhoods

Visit Old North State