Just beyond our gates, within a short 30 minute drive along scenic non-congested byways, you can be in a number of charming small towns. Here you will find all the modern conveniences you'll need for day-to-day living, plus recreation and entertainment opportunities. Of course there are groceries, pharmacies, dry cleaners, and libraries, but you can also enjoy local restaurants serving gourmet or country fare, farmers' markets, and wineries.
For more specific needs, you will find the following services also available within the immediate vicinity:
| | |
| --- | --- |
| | Health Care facilities staffed with doctors of every specialty; modern hospitals with general medical and surgical services; and facilities for physical rehabilitation and cancer treatment. |
| | Houses of Worship representing all religions and denominations. |
| | Arts Guilds and amateur theatre, musical groups, regional museums, and boutique art galleries. |
| | Public and Private Schools—elementary, middle, and high schools; plus a top ranked Charter high school associated with nearby Pfeiffer University. |
| | Regional Airports for private planes and access to Amtrak and interstate highways. |
| | Local Activities to entertain you and your guests including Civil War history, panning for gold at local,gold mines, the NC State Zoo, NASCAR museum, Museum of Harley Davidson, Transportation Museum, and local festivals celebrating every season and holiday. |

When all is said and done, this is living at its very best!
Discover Our Surrounding Communities
We invite you to explore our immediate vicinity further at the following Chamber of Commerce websites for our neighboring communities:
Asheboro

- Home of the NC Zoological Park, the nation's largest Natural habitat zoo. http://www.chamber.asheboro.com

Salisbury

– Many historic places to see, such as the Transportation Museum and the outstanding passenger train depot, the National Cemetery and Confederate Prison Site. http://rowanchamber.com

Albemarle

– Morrow Mountain State Park with its natural beauty and hiking trails. http://stanly-chamber.org

Troy

– Montgomery County seat, musical concerts, and home of Capel Rugs; America's oldest and largest privately-owned rug manufacturer and importer. http://www.montgomery-county.com/chamber-dev-2.html

Thomasville

– Home of the World′s Largest Chair, Thomasville is also a favored destination for cyclists, photographers, chainsaw sculptors, train enthusiasts, and Civil War buffs. http://www.thomasvillechamber.net/

Lexington

– – Known for the annual Barbecue Festival in October, Lexington is also home to Bob Timberlake and the Timberlake Gallery, Richard Childress Vineyards, and RCR Racing. http://lexingtonchamber.net/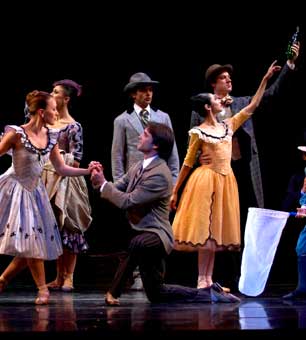 Join Our Mailing List
Stay abreast of what's available at Old North State. We promise not to sell your information.
Join Now
Map of Old North State
Download a PDF map of all neighborhoods

Visit Old North State