Montgomery County Public Schools
Montgomery County Board of Education
(910) 576-6511
441 Page School
Troy, NC 27371
Elementary (PreK-2)
(910) 576-3651
Troy Elementary
310 N. Russell Street
Troy, NC 27371
Elementary (3-5)
(910) 576-1307
Page Street Elementary
897 Page Street
Troy, NC 27371
Middle School (6-8)
(910) 572-9378
West Middle School
129 NC Hwy 109 South
Mt. Gilead, NC
High School (9-12)
(910) 439-6191
West Montgomery High School
147 Warrior Drive
Mt. Gilead, NC 27306
Private Schools
Park Ridge Christian School (K-8)
School year: July-May
(704) 982-9798
312 Park Ridge Road
Albemarle, NC 28001
www.parkridgechristianschool.com
Christ the King Christian Academy (K-11)
School year: August-May
(704) 463-7285

210 North Ferry Road
New London, NC 28127
http://ctkca.com
Stanly County High School Options
Gray Stone Day School (6-12)
School year: August-June
(704) 463-0567
49464 Merner Terrace
Misenheimer, NC 28109
www.graystoneday.org
Gray Stone Day School is a public charter school of academic excellence located on the campus of Pfeiffer University. Applications are accepted June 1 through December 1 for the upcoming school year.
Albemarle High School (9-12)
School year: August-June
(704) 982-3711
311 Park Ridge Road
Albemarle, NC 28001
www.scs.k12.nc.us/home2
Residents outside of Stanly County must complete a form from the Board of Education office and a form of release from the Montgomery County school district. The deadline is March 31st of each year to apply for a transfer. After this date, an appeal can be made to the Board of Education. If accepted, any out of county transfer student will have to pay a total tuition payment prior to attending. North Stanly High School district in Stanly County is closed to all transfer students from grades 9-12.
Continuing Education
Pfeiffer University
(704) 463-1360
www.pfeiffer.edu
Catawba College, Salisbury,NC
(800) 228-2922
www.catawba.edu
University of North Carolina at Charlotte
(704) 687-2000
www.uncc.edu
University of North Carolina at Greensboro
(336) 334-5000
www.uncg.edu
High Point University, High Point, NC
(800) 345-6993
www.highpoint.edu
Wake Forest University,Winston-Salem, NC
(336) 758-5255
www.wfu.edu
Stanly Community College, Albemarle, NC
(704) 982-0121
www.stanly.edu
Montgomery Community College,Troy, NC
(910) 576-6222
www.montgomery.cc.nc.us
Davidson Community College,Davidson, NC
(704) 894-2000
www.davidson.edu
Randolph Community College,Asheboro, NC
(336) 633-0200
www.randolph.edu
Rowan-Cabarrus Community College,Salisbury, NC
(704) 637-0760
www.rccc.cc.nc.us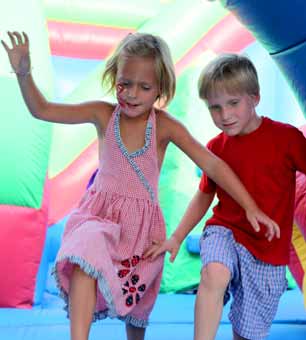 Join Our Mailing List
Stay abreast of what's available at Old North State. We promise not to sell your information.
Join Now
Map of Old North State
Download a PDF map of all neighborhoods

Visit Old North State