As a controlled-access gated community, Old North State epitomizes a safe and secure place to come home to.
The community has three entrance gates that are either manned by our own Security personnel or accessible via an RFID-entry system, 365 days a year, 24 hours a day. The enhanced presence of a gated-access community adds a level of comfort for the residents and guests of Uwharrie Point.
Old North State's long-tenured, professionally trained Security staff provides an array of services to the community that adds convenience to everyday life. Security staff members respond to resident inquiries, process guests and vendors, assist emergency personnel with directions in response to 9-1-1 calls, and patrol the community to promote traffic safety. These services are supported by a new state-of-the-art, gated-access system operating on a cost-neutral basis.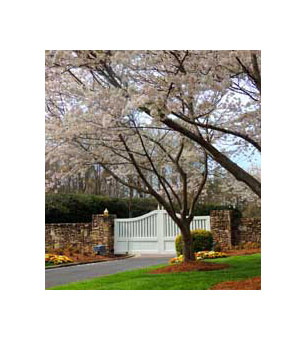 Join Our Mailing List
Stay abreast of what's available at Old North State. We promise not to sell your information.
Join Now
Map of Old North State
Download a PDF map of all neighborhoods

Visit Old North State