Scenic nature trails at Old North State provide endless opportunities for residents and their families to enjoy the beauty of nature up close. Winding three miles through the community, they offer breathtaking views of the Tom Fazio golf course, architecturally diverse homes, and tranquil Badin Lake. Environmental signage along the way draws attention to the natural habitats of local birds and animals and the rich natural history of the area.
The nature trails are constructed of concrete, wood or composite pavers—the perfect surface for leisurely ramblers, as well as more energetic sprinters. Regularly groomed and maintained, the trails are home to bikers, dog walkers, and anyone else who wants a little more breathing space. For those who are more energetic, there are additional nature trails in nearby Uwharrie National Park or Morrow Mountain State Park.
http://www.stateparks.com/uwharrie.html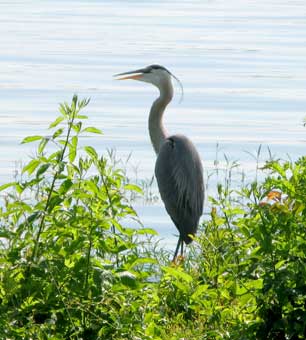 Join Our Mailing List
Stay abreast of what's available at Old North State. We promise not to sell your information.
Join Now
Map of Old North State
Download a PDF map of all neighborhoods

Visit Old North State