Surrounded by the idyllic Uwharrie National Forest and rich in the natural splendor of Badin Lake, Old North State is a magnificent setting for lakefront living. Many residents simply surrender their senses to the peaceful panorama, sit back, and enjoy nature - which puts on a new show each season. It's a landscape that has barely changed in decades because almost one-third of the lake's 115 miles of shoreline is protected from development by the adjacent Uwharrie National Forest, home to the oldest mountain range in North America.
Water Sports
For residents who prefer a more active lifestyle, lakefront living provides many opportunities to participate in water sports. Boating, fishing, canoeing, paddle boarding, swimming, water skiing, wake boarding, and jet skiing are all familiar activities enjoyed on the lake. Fishermen will be pleased to know that Badin Lake is stocked yearly, so anglers can continue to enjoy catching striper, bass, and catfish, among other warm water species.
Water Access
Many homes have private piers or shared piers. For those not living on the waterfront, there is a boat launching ramp at the marina and a day dock in the Millingport neighborhood. In addition, the marina, operated by the Old North State Club, offers boat storage and boat slips.
The Lake
Badin Lake is part of a chain of lakes formed by the Yadkin River basin. The chain includes High Rock Lake, Tuckertown, The Falls, and Badin Lake (also referenced as The Narrows). Badin Lake consists of approximately 51,000 acres of pristine land and wildlife refuge. Unlike many surrounding lakes, Badin Lake has not been overdeveloped. It is still quiet, serene, and the ideal setting for lakefront living and family gatherings. A boat ride along its shores delights visitors with its magnificent waterfront estates, the Lodge, and best of all, views of the closing three holes of the Old North State golf course, which are arguably ranked the top three finishing holes in the Carolinas (Mcconnellgolf.com).
To learn more about Badin Lake, lake levels, water temperatures, depth, etc. please go to http://cubecarolinas.com/.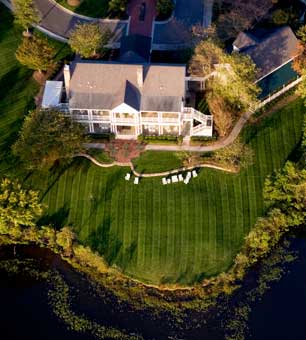 Join Our Mailing List
Stay abreast of what's available at Old North State. We promise not to sell your information.
Join Now
Map of Old North State
Download a PDF map of all neighborhoods

Visit Old North State